Designtransfer
Rückblick July 2012 – August 2016
A book documenting the past 4 years at "designtransfer", the gallery for the Department of Architecture, Media and Design at the Berlin University of the Arts (UdK).
The Design
We designed the book "designtransfer: Rückblick Juli 2012–August 2016" which contains all the retrospective projects done by designtransfer in the past 4 years. They arrange exhibitions, events, and cooperations which explores topics relevant to each field at the department at UdK. The book is devided into sections which documents each of the activities at the gallery in a chronological order.
The Book
The book was edited by Ilka Schaumberg, and published by the Verlag der Universität der Künste Berlin. It measures 160 x 220 mm, and has 156 pages. It has the ISBN 973-3-89462-282-4.
You can Download the PDF version(7,9mb)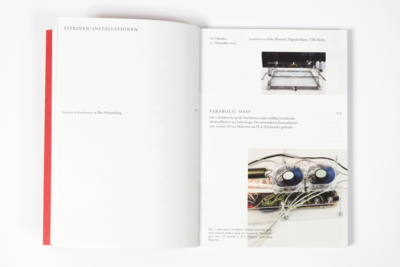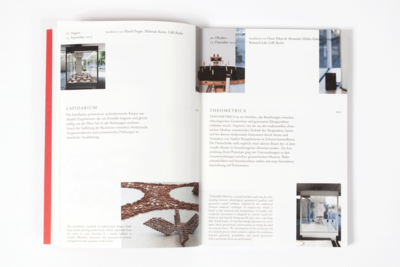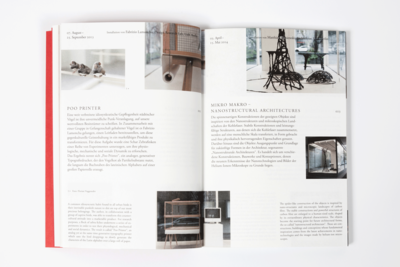 Services Delivered

Book Design
Graphic Identity
Illustration
Art direction