Anthropocene
Live drawing event at the Martin-Gropius-Bau in Berlin
As part of the exhibition "+ultra. knowledge & gestaltung" Emil Sommerfeldt made 8 illustrations during a live drawing event with 3 other illustrators.
The illustrations
"Anthropo" meaning human and "cene" epoch, creating the word Anthropocene. The term defines Earth's most recent geologic time period as being human-influenced, or anthropogenic, based on overwhelming global evidence that atmospheric, geologic, hydrologic, biospheric and other earth system processes are now altered by humans.
On the 19th of October 2016, Emil Sommerfeldt participated in a live drawing event organised in the context of the +ultra. knowledge & gestaltung exhibition at Martin-Gropius-Bau in Berlin. He made the following 8 drawings, illustrating suggested solutions to challenges our planet is facing.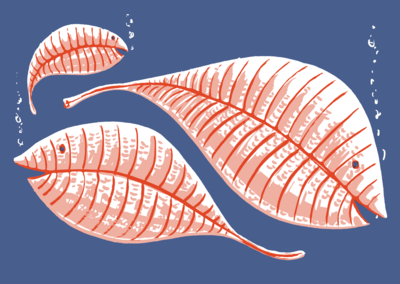 Live Drawing Event at Martin Gropius Bau
The live drawing event was part of the exhibition "+ultra. knowledge & gestaltung" which is about:
Gestaltung [design] is research, and research is Gestaltung. Using models, tools and images, the exhibition reveals the fundamental importance of creative processes for science and research for the first time. From the hand ax to the 3D-printed organ, from biomimetic materials to feeling prostheses, +ultra. knowledge & gestaltung presents the value of the insights and knowledge gained through the human transformations of nature, as well as their consequences. In a world, in which nature itself appears already shaped by human hand, the boundaries between nature and culture, organic and inorganic, matter and mind are increasingly eroding. Visitors can experience this tension as they explore expansive installations and witness images operations in which reality and simulation merge