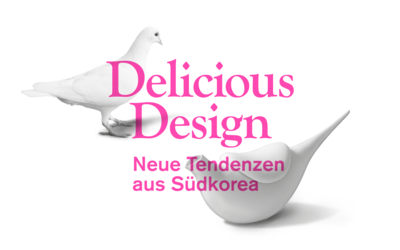 Delicious Design
New Tendencies from South Korea
An exhibition and Food Event at the exclusive Kitchen Manufacturer Dross & Schaffer in Munich.
The Identity
The identity reflects the playfulness of the objects, as well as the old traditions from ceramics. A combination of a slightly surreal illustration that plays on the origins of a teapot and a strange title set in Goudy Old Style with eccentric details and a traditional character against Akzidenz-Grotesk. We then added a loud pink (Pantone 805) to bring it center stage. This identity illustrates the contrasts of a subtle but highly crafted material such as porcelain and the loud food of a fast and modern Korean culture.
Printed Material
The exhibition "Delicious Design - New Tendencies from South Korea" showed 50 objects from Korean craftsmen and designers to highlight the playfulness of the table and food culture in South Korea.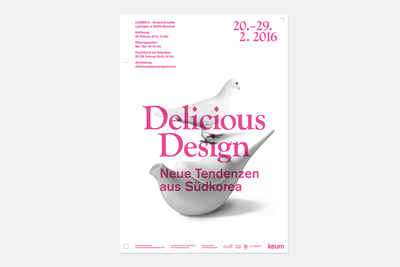 Services Delivered

Graphic Identity
Exhibition Materials
Art direction